XEN Mepco Multan Telephone Number
Mepco under Power division of Hydro Generation of Distribution Company. XEN Mepco Multan and All XEN Telephone number here. ONLINEBILLEXPERT.COM provide a free content of viewers more Mepco Bill information. Mepco is Large Distribution of South Punjab in which 8 circle of network. Customer find of Xen Mepco Multan Telephone number. More XEN Mepco Bahawalpur? Yes Telephone number here.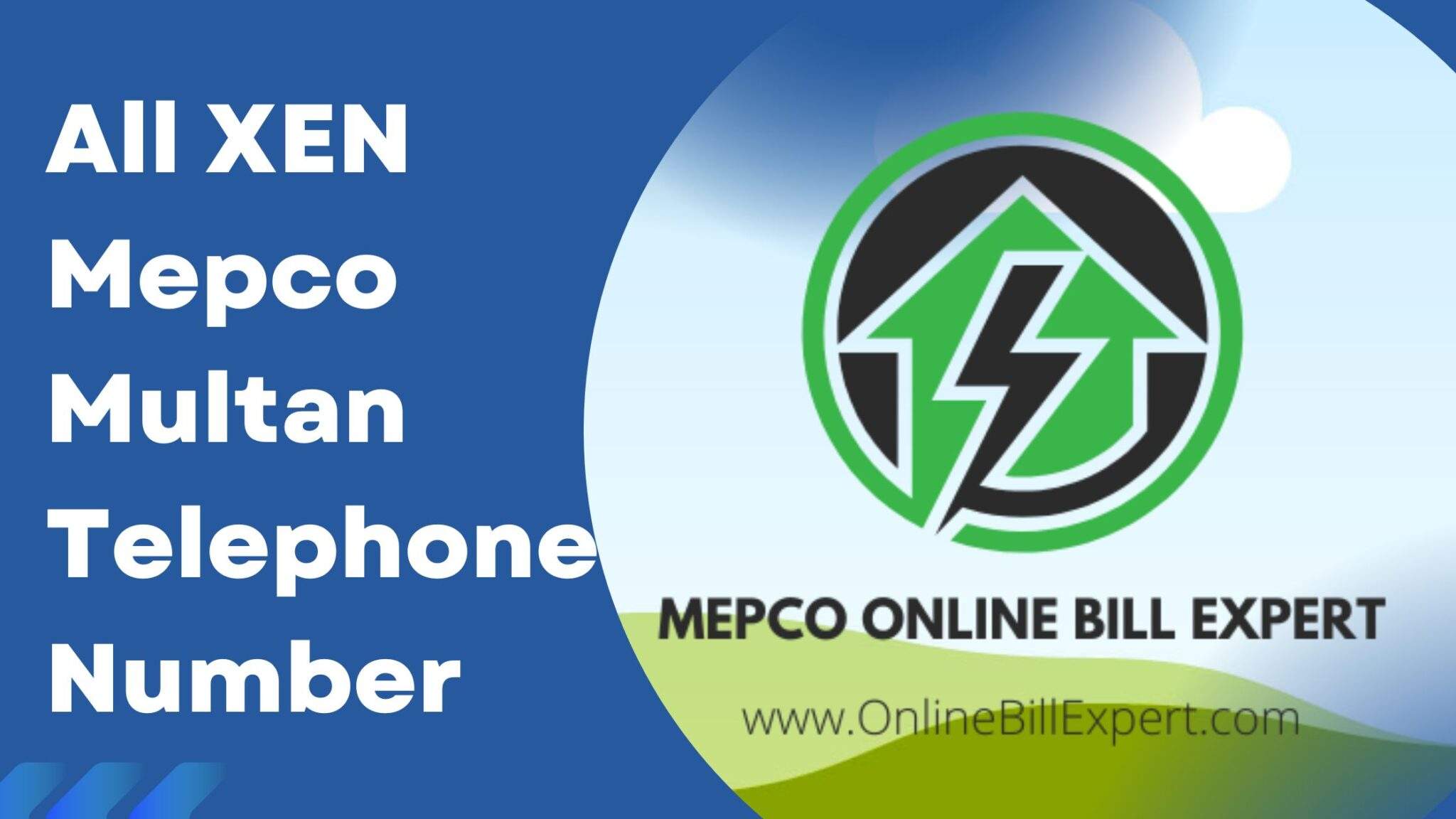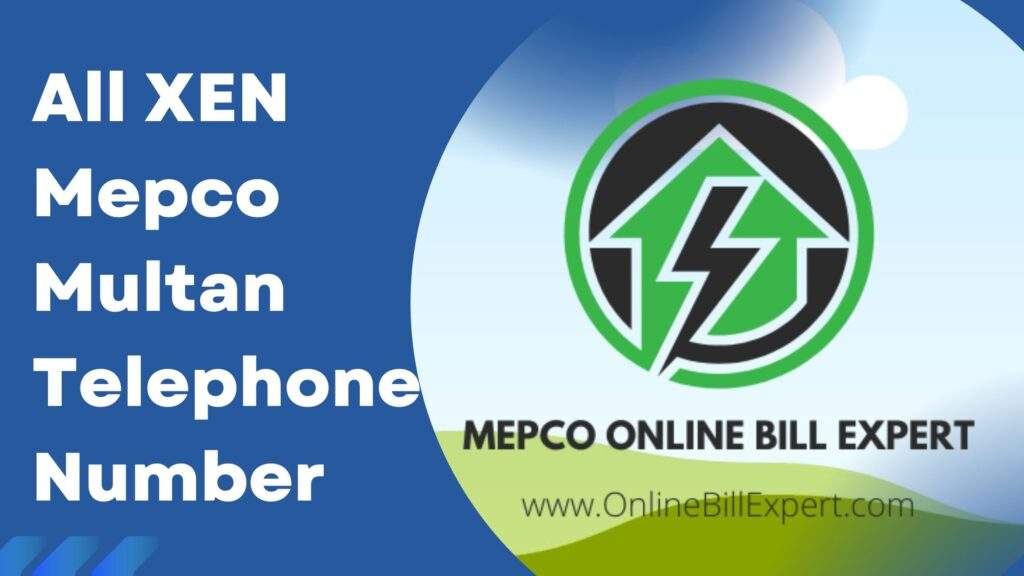 XEN Mepco Multan and All Area XEN List:
Multan division in which designation of XEN Mepco Multan are Telephone number are available. Mepco under 8 circle distribution area are cover in All XEN Telephone number her.
XEN Mepco Multan | GSO Circle Multan:
Name = Sajjid Mahmood
Designation = XEN (SS&T) Division Multan
Telephone Number = 03028311209
Name = Yasir Farooq Buzdar
Designation = XEN (SS&T) Division D.G.Khan
Telephone Number = 03028311627
Name = Naiz Ahmed
Designation = XEN (SS&T) Division RYK
Telephone Number = 03028312057
Name = Ashraf Mahmood
Designation = XEN (SS&T) M/ Garh
Telephone Number = 03028312264
Name = M. Azhar Iqbal
Designation = XEN P&L Division Multan
Telephone Number = 03028312551
GSO Circle Sahiwal:
Name = Abdul Waheed Sheikh
Designation = XEN (SS&T) Division Vehari
Telephone Number = 03028290664
Name = Sayad Saiful Islam Rizvi
Designation = XEN (SS&T) Division Office Sahiwal
Telephone Number = 03028291365
XEN Mepco Multan | Circle Multan:
Name = Muhammed Arif
Designation = XEN GC Division Multan
Telephone Number = 03028314241
Name = Khalid Mahmood Ismail
Designation = XEN T&L GC Division Multan
Telephone Number = 03028314983
Name = Muhammed Arif
Designation = XEN Civil Division GSC
Telephone Number = 03028315240
Project Construction Directorate:
Name = Abdul Aziz
Designation = XEN R&RE Division Rahim Yar Khan
Telephone Number = 03028263412
Name = Faisal Zafar
Designation = XEN R&RE Division Sahiwal
Telephone Number = 03028263450
Name = Hamid Raza
Designation = XEN R&RE Division Khanewal
Telephone Number = 03028263453
Name = Abdul Hafeez Bhatti
Designation = XEN R&RE Division Bahawalnagar
Telephone Number = 03028263464
Name = Muhsin Nazir S/O Mussa Khan
Designation = XEN R&RE Division Vehari
Telephone Number = 03028263470
Name = Subhan Ali Somroo S/O Peer Bux
Designation = XEN R&RE Division Bahwalpur
Telephone Number = 03028263576
Name = Mumtaz Ali Solangi
Designation = XEN R&RE Division Muzaffargarh
Telephone Number = 03028263577
Name = Muhammad Ali Yasir
Designation = XEN R&RE Division Multan
Telephone Number = 03028363581
Name = Malik Imran Majeed
Designation = XEN R&RE Division D.G.Khan
Telephone Number = 03028263582