Fesco Load Shedding Schedule
We at Onlinbillexpert.com in information of Mepco Bill. The Fesco Load Shedding Schedule today detail information. How to watch your Fesco near area of load shedding updates. The system in which different feeders working on districts of Faisalabad and more near area of under working of Fesco Bill. Every few kilometers after feeder will be change. It is difficult to access right reference number of area of load shedding. Two ways of discuses this problem to face.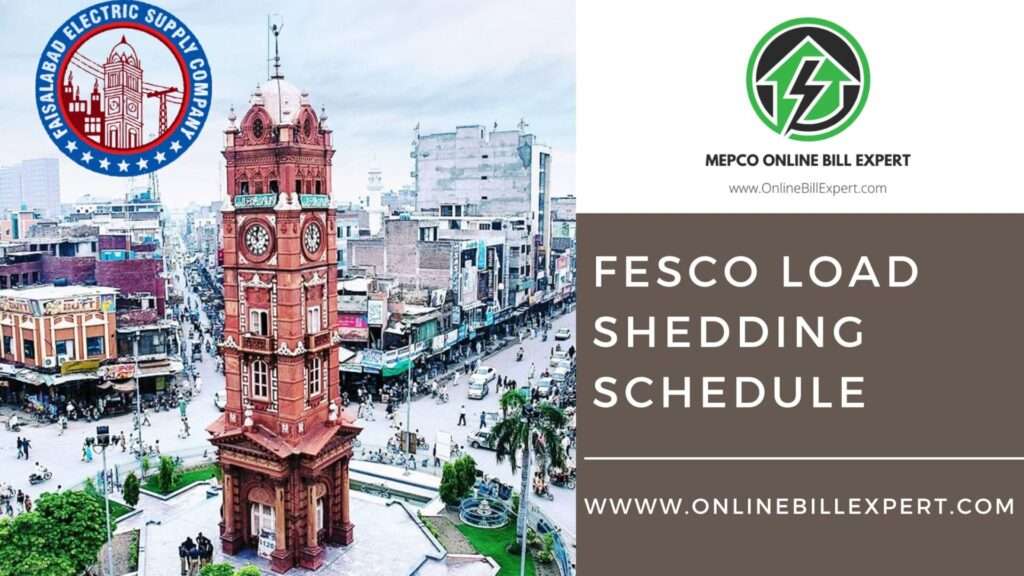 FESCO Load Shedding Schedule Problems:
Fesco electricity schedule main reason of the problem. Some time Head Office of NEPRA Islamabad to Schedule of feeders fixing some electricity shortages. The wapda produce electricity not be equal to load. The only fixing of through Islamabad to Load Shedding to that feeders in hours base ON and OFF.
More one of Different reason of Load shedding problem. The feeders Starting time to 30 years ago. Some feeders in line problems, line break down some Transformer bursts, more different issues etc. The feeder to line in fault of long and time consuming to find out and tracking the fault and fault will be remove timely process. The more reason of electricity is OFF.
FESCO Load Shedding Schedule Through App:
The Faisalabad Load Shedding Schedule in which App discus is official app of (PITC).
Download the Fesco Light App through Google play store. Link will be Show Down.
Installation complete. Next open the app.
Click the Load Management Schedule Button.
Enter your Reference number to show the Feeder details of today.
FESCO Load Shedding Schedule Through Online:
The Faisalabad Load Shedding Schedule Online is ccms.pitc.com.pk Feeder details.
Click the link and put the Referance number of your bill.
Show the detail of load shedding today through Fesco.
FESCO Official Electricity Schedule:
Fesco electricity schedule updates. The Fesco billing issues. New connection problem. Complate problem Fesco hotline number 118 UAN # 080066554.